Rave Rebels
Palais 12, Brussels.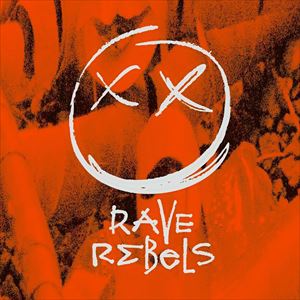 Kompass proudly presents: Rave Rebels - Chapter 2
Here's to the crazy ones. The hedonists. The rebels! We're heading back to Palais 12 / Paleis 12 on April 11 for an immersive 14-hour journey. Bigger. Bolder. Better.
Baptized by rave, inspired by lights and forged by sound. Experience a production you've never witnessed before and proclaim the glory of this phenomenon we call rave. Join the movement of like-minded people, regardless their differences, dancing the night away and seeking a better world.
Meer informatie over Rave Rebels
Here's to the crazy ones. The hedonists. The rebels! We're heading back to Palais 12 / Paleis 12 on April 11 for an immersive 14-hour journey. Bigger. Bolder. Better.


line up (in alphabetical order):
Boris Brejcha
Enrico Sangiuliano
Kevin de Vries
Mathew Jonson LIVE
Reinier Zonneveld LIVE
Sven Väth
Tale Of Us
Maxim Lany B2B Nico Morano